4 years ago
18 baby names worthy of Hollywood's golden age of cinema
When it comes to baby-name inspo, Hollywood definitely has a role to play.
But away from the fads of the modern era, the golden age of cinema is just about perfect for sourcing a classic name to stand the test of time.
Whether based a dashing male protagonist or a strong female lead - the genre has a whole host of really lovely titles to choose from.
Here, we've teased out the best 18 - nine for boys, and nine for girls.
Lights, camera, action!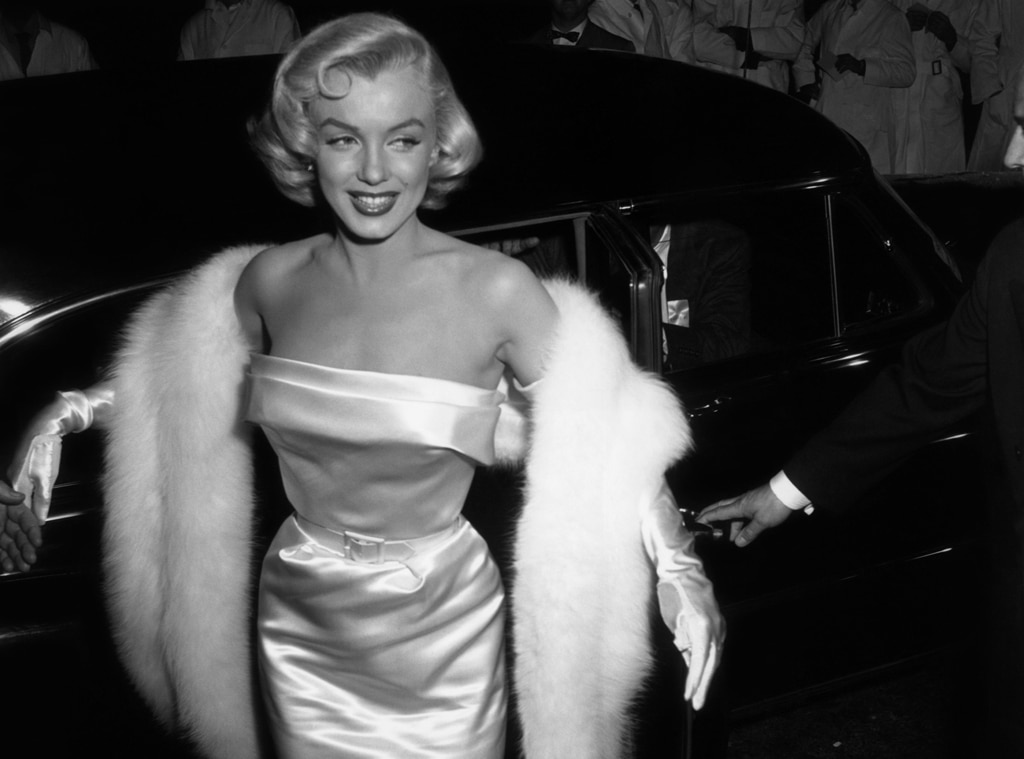 Girls
1) Bette
A beautiful name and the more unusual spelling of Betty, this would be a perfect nod to a certain Ms Davis, the star of the likes of All About Eve.
Advertisement
2) Scarlett
As in O'Hara, the heroine of Gone With The Wind and one of classic cinema's most iconic female leads.
3) Marilyn 
Perhaps Hollywood's most famous starlet - Marilyn Monroe remains the quintessential name and face of the era.
4) Judy
Judy Garland famously starred in The Wizard Of Oz and Meet Me In St Louis, and we reckon it's a gorgeous name nowadays for a newborn baby girl.
5) Grace
Advertisement
Still a popular choice in recent times... it could also be inspired by a certain Grace Kelly.
6)  Mae 
Just like Mae West - who enjoyed a career that spanned some seven decades.
7) Sophia
A really popular name still, Sophia Loren was born in Rome in 1934 and went on to become one of the great icons of the 20th century.
8) Ava
A lovely tribute to Ava Gardiner, who was once married to Frank Sinatra, and starred in the likes of 1953's Mogambo.
9) Lauren 
Advertisement
Lauren Bacall featured in movies including Key Largo and The Mirror Has Two Faces. And Lauren would make for a beautiful name for a little girl now.
Boys
1) Clarke 
As in Clarke Gable - protagonist in Gone With The Wind.
2) Marlon
Just like Marlon Brando, who was the star of The Godfather, among other cinematic gems.
3) Kirk
Advertisement
A certain Kirk Douglas - the lead in Spartacus, for example - is now aged 101 and has lived an incredible life.
4) Spencer
A increasingly popular name in the modern era, Spencer Tracy is a double Oscar-winner who starred in classics including 1941's Dr Jekyll And Mr Hyde with Ingrid Bergman.
5) Gregory 
Who can forget Roman Holiday with Gregory Peck alongside Audrey Hepburn?
6) Fred
Fred Astaire was a talented dancer and singer as well as an actor of considerable note.
7) Gene
Just like Gene Kelly, who is beloved for his roles in musicals including Singing In The Rain.
8) Charlie
One of the more popular names for boys in recent times - and one which would pay fitting homage to Charlie Chaplin.
9) Laurence 
Inspired by Laurence Olivier - the star of Wuthering Heights and Rebecca.