...but try, we shall.
Ahh, reality TV.
The genre of television that gifted us an insight into the family lives of celebs or socialites (à la the Osbournes or Keeping Up With the Kardashians), a reassurance that we're not as bad at love and dating as we thought (à la Love Island, First Dates, or 90 Day Fiancé), and a gross look into some medical behind-the-scenes we probably could've gone without (à la Embarrassing Bodies, Dr. Pimple Popper, or Botched). The genre of television that thrust a generation of underage parents (16 and Pregnant and Teen Mom) and extreme partiers (Jersey Shore, Geordie Shore, you get the idea) into fame. The genre of television that called us broke in several different formats (the Real Housewives franchise, Cribs, and My Super Sweet 16).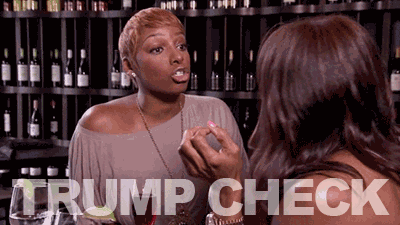 But it's a genre that's often shrouded in scandal and controversy, sometimes with good reason. Millennial TikToker @wtfaleisa points out how some of the reality shows we watched growing up would never find an audience in Gen Z in her hilarious summations of certain titles, and we were inspired to have a think about the most bizarre of them.
Ready for a walk down memory lane? Here are the shows we can still barely wrap our heads around as to how they were allowed on air, as well as our attempted explanations of them for Gen Z.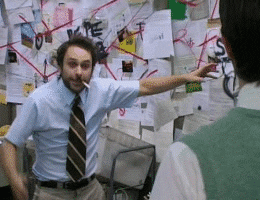 Wife Swap
You can't talk noughties reality TV without mentioning this Channel 4 show that took two wives (or sometimes husbands) from vastly different backgrounds or lifestyles and... well, swapped them. Each 'wife' would go and spend a fortnight at the other's household.
Now, don't panic, Gen Z: while you'd be forgiven for thinking this had something to do with swingers like the title implies, the 'swapped' spouse didn't share a bed with the spouse of the house they moved into. It was more of a social experiment on parenting and lifestyle differences.
For the first week, the 'swapped' spouse would have to live exactly as the person they were replacing did, but for the second, they got to implement their own rules that the whole household had to abide by. At the end of the two weeks, both couples would sit down to either have a heartfelt discussion about what they had learned from the experience or, as was often the case, to trade insults.
The show was such a hit that it led to a variety of international versions, including a popular run in the States. Though the original UK version no longer runs, Channel 4 brought it back for a one-off Brexit special.
Beauty and the Geek
Yep, this show was just about as stereotypical as it sounds. Marketed as "the ultimate social experiment," it even had Ashton Kutcher behind-the-scenes as an executive producer. That might seem random to Gen Z-ers who know him as an actor, but it's not news to millennials and Gen Xers who loved his stint on celebrity prank show, Punk'd.
Each season, Beauty and the Geek followed a group of "beauties" – people (mostly women) who relied on their attractiveness and outgoing personalities rather than intellect – as they each paired up with one of the "geeks" – people (mostly men) who were highly intelligent but lacked social skills.
The pairs competed in a variety of challenges that tested their social and intellectual abilities. Losers were eliminated each episode, with the last remaining couple winning a grand prize of $250,000 for being "more than just a Beauty and a Geek." Riiiiiiiiiiiiiiiiiiight.
The show inspired two international versions – a British one, which had a six-episode run on E4, and an Australian one, which lasted for six seasons and is currently being revived.
I Wanna Marry Harry
Long before Meghan Markle became a Duchess, there were twelve American women who went to London under the impression they'd be competing for the ultimate Prince Charming. This was basically the Bachelor, but with some random English fella who looked a bit like Prince Harry.
While it seems bizarre that twelve people could genuinely believe that the Prince Harry would go on a FOX reality dating show, the show's entire production was actually a masterclass in gaslighting. Someone on the production team reportedly pretended to be a therapist and told the skeptical contestants that they were mentally unstable and had to trust the process. No wonder it was axed.
The Swan
Ahh, yet another charming and not at all messed-up FOX reality show. This one was, funnily enough, presented by one of our very own – Dubliner Amanda Byram – and was named after the Ugly Duckling fairytale, so you can hazard a guess at its premise.
The Swan followed two women who were "ugly" (read: perfectly normal) per episode as they underwent "extreme makeovers." This process included assigning each woman a team of personal trainers, dentists, therapists, coaches and plastic surgeons. They really weren't joking with the "extreme" part.
Oh, the women also weren't allowed to look in a mirror for three whole months until their transformation was complete and revealed on-camera. At the end of each episode, the contestant with the biggest transformation (or "growth and achievements," as they called it) would go on to compete in the finale's Swan Pageant.
While there's nothing wrong with changing things you're not happy with and working on your confidence, the show sent a damaging message in their drastic before-and-afters, essentially reducing each woman's worth down to her appearance. As a result, it drew in vast amounts of criticism, and was subsequently cancelled following a second season.
The Girls Next Door
This E! show was all about life in the Playboy Mansion, particularly for Hugh Hefner's then-girlfriends Kendra Wilkinson, Holly Madison and Bridget Marquardt. The entire concept of Hef, his mansion and his Playmates having a show that was actually allowed to air is, in hindsight, mad. We'll let TikToker wtfaleisa do the talking on this one.