2 years ago
Turns out a LOT of mums think they're better parents than their partners
It's all a learning curve.
From their very first moments, to starting school and graduating, we're always learning and adjusting to being parents.
Yes, we all have anxieties and fears, but we also have hopes and dreams for our children.
However, a new study has found that mums think they're better parents than dads... and dads agree.
A new study by YouGov asked 1,000 parents of varying degrees - hetreosexual, homosexual, as well as parents with various parenting styles with children all under 18-years-old - about their parenting techniques.
From the survey, 55 percent of mothers and fathers consider themselves to be good parents, while 13 percent go as far as saying they're 'excellent' parents.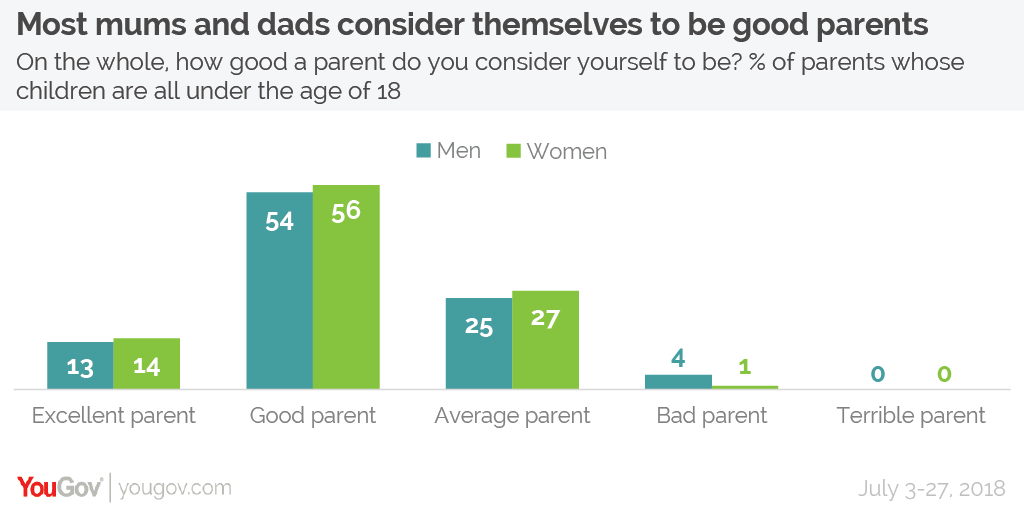 Advertisement
26 percent believe they are 'average' parents.
The survey also asked parents who are raising their child together whether they thought one of them was a better parent than the other.
One third of women said that they are the better parent, which was agreed with by 32 percent of men. However, around half (54 percent of men, 53 percent of women) said that they are both as good as the other.
Meanwhile, only 6 percent of dads believe they are a better parent than their partner, and likewise - 6 percent of women think their partner is doing a better job.
Do you think the survey adds up?
Images: YouGov