2 months ago
The delicious vegan pizza curbing my takeaway cravings this January
Delicious!
Has anyone else decided to give up takeaways for the month of January?
I decided to cut down on takeaways this month in a bid to save money. Christmas is always a crazily expensive time of year, so I wanted to start January off on the right foot.
I've been trying to find alternatives to takeaways and found one of the best pizzas I've ever tried.
Not only does the pizza cost less than a tenner, but it's also vegan.
M&S is the destination for vegan food, with Plant Kitchen offering the most delicious, vegan products on the high street.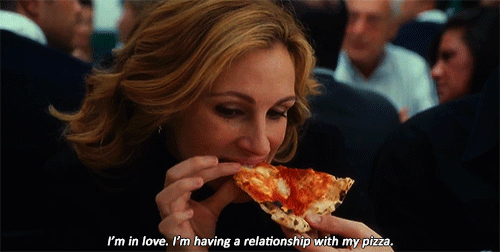 They've introduced the Stonebaked Vegan Chicken and Pepper Pizza to the range and you need to try it.
You don't even have to miss out on pizza night thanks to M&S' Plant Kitchen Stonebaked Vegan Chicken and Pepper Pizza.
Advertisement
The hearty pizza has a stone-baked base and is topped with a signature tomato sauce, herb chicken, as well as tasty grilled peppers.
The pizza is only €7.50 and is the perfect weekend dinner.
As with all M&S Food products, the taste is never compromised.
The Plant Kitchen range is developed with 'delicious- first' in mind.
There are also over 250 products existing in the range already.
Plant Kitchen is one of the largest own brands with innovative and inspiring vegan-friendly options.
You can also check out the entire Plant Kitchen range at M&S now.