5 years ago
Oops: so it seems we've been making gin and tonics wrong our whole lives
Put ice in glass. Pour in gin. Add tonic as desired. Finish with the likes of lime, cucumber, or lemon.
Simples.
Here at Her we assumed that our gin and tonic game was pretty darn strong... but news has just reached us that has us asking all sorts of life questions.
Yup, celebrity chef extraordinaire Heston Blumenthal has recently launched his own Citrus Sherbert Lazy Gin at Waitrose in the UK. Thus, he's lately been talking all things cocktails.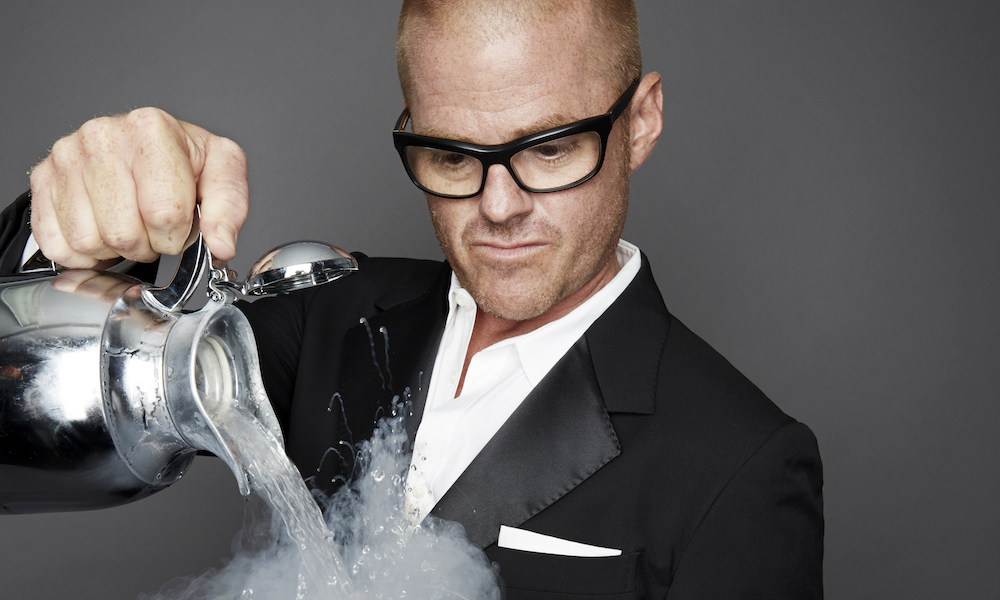 Chatting to DailyMail.com's Femail section, he says it's absolutely vital that you add your mixer after sticking in the alcohol, ice, and citrus/cucumber (most people put in the tonic immediately after pouring their gin).
Advertisement
Mind = blown.
Yes, adding the tonic after garnishing with citrus and putting in plenty of ice allows the flavours to blend together nicely. Or, as Mr Blumenthal, puts it: "This order of assembly will allow the effervescence of the tonic to mix all of the flavours together without much stirring."
"It doesn't matter which gin, tonic or citrus you use, but Heston's top tip is to experiment until you find a combination of all three that go perfectly together," the website adds.
Heston also says that a wide-brimmed glass will make all the difference.