5 years ago
The baker of the royal wedding cake has spoken out about the 'nightmare' of making it
We would not like to be under this much pressure.
The professional baker who baked the wedding cake for Harry and Meghan's big day has been interviewed by Vanity Fair... and we wouldn't of liked to be in her shoes on that day.
From worrying about the icing of the cake, to the taste, Claire Ptak, said that she had "nightmares" coming up to May 19.
The wedding cake is to be served at the Reception. It was designed by Claire Ptak and features elderflower syrup made at The Queen's residence in Sandringham from the estate's own elderflower trees, as well as a light sponge cake uniquely formulated for the couple. #royalwedding pic.twitter.com/kt5lE4tEn9

— Kensington Palace (@KensingtonRoyal) May 19, 2018
Speaking to Vanity Fair, she said: "I needed to be sure the icing was going to stand up to the atmosphere it was in.
Advertisement
"I knew the fresh buttercream was going to be hard to keep looking stable in a warm room with 600 people. It's so soft and so fresh that it was the most stressful part of [making] the cake. I had nightmares about it sliding off the table."
And speaking about all the work that went into it on the day, Claire said: "We had six people working five days straight to prepare the cakes to make sure they were alright.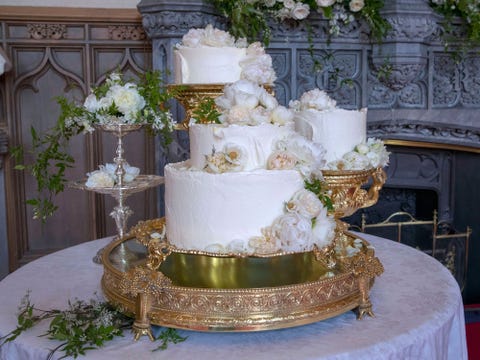 "We'd iced and finished it and it was kept chilled until the last possible minute when my head baker and I set it up three-and-a-half hours before the service. It took two hours to assemble."
See? A LOT of work... fair play to Claire Ptak and her team.