5 years ago
The role George played in his school play is revealed (and no, it's not a king!)
It's a milestone moment for any child: playing a part in their very first school nativity play.
And now proud papa William has revealed the role his little prince took on recently.
Speaking during a visit to the BBC in Salford for the Children's Global Media Summit, he said: "I went to my boy's nativity play. It was funny," before adding: "He was a sheep."

Recently, Prince George also broke hearts with his adorable handwritten letter to Santa - an important correspondence William personally delivered to St Nick himself at Lapland.
And the letter revealed that the four-year-old is this year hoping for a police car. Bless him!
The Duke and Duchess are very pleased to share a photograph of The Duke and Prince George at Kensington Palace this morning. pic.twitter.com/MxcU0RqGvi

— Kensington Palace (@KensingtonRoyal) September 7, 2017
Advertisement
Prince George attends Thomas's Battersea School in central London, where fees cost close-to an eye-watering €20,000 a year.
The Duke and Duchess of Cambridge also cough up at least €400 alone for their eldest son's school attire - including a winter navy jacket, a red polo neck, regulation socks, and even a red art smock.
At least the school dinners are decent with the Thomas's menu changing according to the seasons.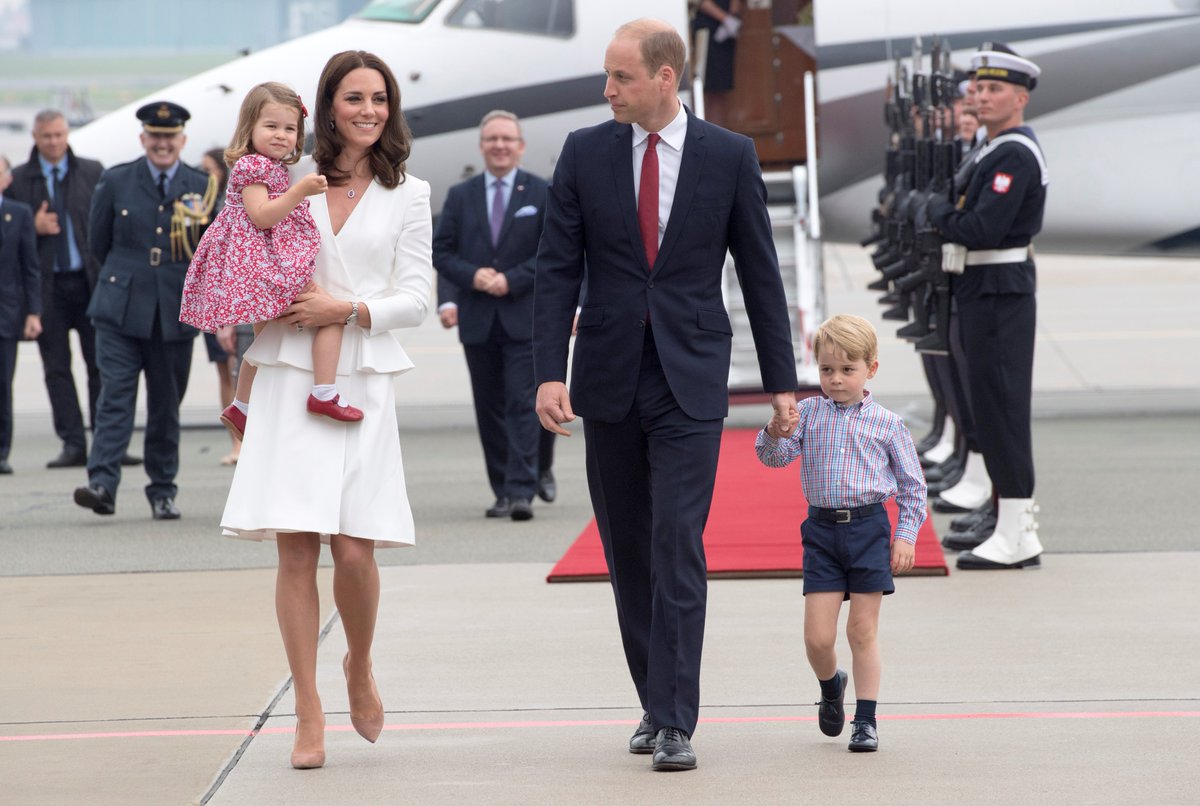 Food on offer includes:
Freshly prepared authentic lamb ragout with garlic and fresh herbs, served with organic grated cheese, baton carrots and cucumber, and steamed fibre-rich whole wheat tasty pasta.
Freshly prepared salmon fillet with a salsa verdi, served with steamed broccoli and cauliflower, and oven baked herby diced potatoes
Freshly prepared poached haddock with a poached egg, served with steamed baby corn, carrots and mange tout, and Mediterranean 50/50 cous cous and quinoa
We reckon the production value on the nativity play was of Hollywood quality too!