1 year ago
This €80 River Island jumpsuit will bring a pop of colour to a winter wedding
Vibrant, stylish and flattering too.
While the summer season brings 50 weddings a day, many brides and grooms opt for a winter wedding. It's a gorgeous time of year, and while there may not be sunshine, you might get snow!
If you're a guest at a winter wedding this year then you might not have a clue what to wear. Florals and summer dresses might be out of the question but that doesn't mean you can't go colourful.
We just spotted these gorgeous jumpsuits on the River Island website - and boy, are they colourful.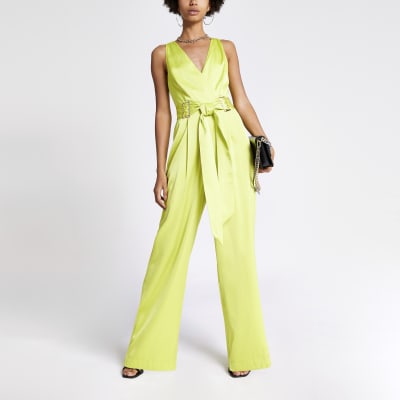 The wide leg numbers come in neon green and neon pink. They have a tie waist with buckle belt and come in a scuba crepe fabric.
Advertisement
This will keep you warm all day long, no matter what the wedding has entailed.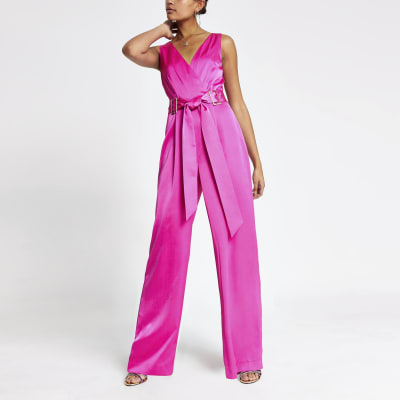 The jumpsuits come in at €80 so while it might be a steep price if you've gone to a few weddings this year, it will come in perfect for the Christmas season, whether it's a work party, a gals night out or dinner with your other half.
You can check out the jumpsuit here.