11 months ago
We have fallen in love with this gorgeous €107 River Island jacket
We're going to be wearing it all winter long.
OK, we have found our jacket of dreams. This one is definitely for when the weather gets really, really cold and you have no other option but to throw on the warmest clothing you own.
We're always stuck in the conundrum of trying to stay warm and look stylish and sometimes that doesn't always work out. However, we've found this stunning jacket on the River Island website and it will definitely keep you warm.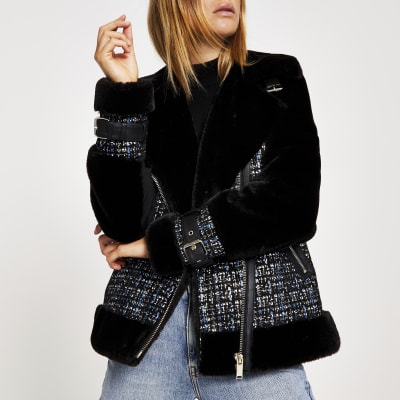 The mixed faux suede and fur fabric will go perfectly with winter outfits, whether you dress them up or down - and just think how fab this will look around Christmas time! You can check it out here.
If you want to go for something a bit more casual then we also spotted this one from Zara.
This Zara jacket was originally available in pink last year, but the retailer has gone for more muted tones this year. While you can't go wrong with a pop of colour, the more neutral colours mean it will match with anything in your wardrobe.
For €59.95 it's something that you'll get a lot of wear out of during the winter months.