4 years ago
This €50 green Zara dress is ideal if you're attending a summer wedding
We're going to snap this up.
It's that time of year again when it seems like there's a wedding on every weekend. The minute summer hits, hotels and townhouses up and down the country are snapped up by happy couples saying 'I do', and with that comes a lot of merry guests.
You'll no doubt be one of those merry guests at some point over the next few months.
If you're guilty of wearing black all year round (we are) but want to do something a little different for a wedding you're attending this summer, then we'd suggest you look in Zara.
With every style and shape going, there's plenty to choose from but we're also loving the range of colours at the moment.
There's loads of bright, primary colours in store but one that stood out to us was this green maxi number.
Advertisement
The pleated dress is 'coming soon' to the website, and we're definitely going to snap it up the minute it lands. It's described as a "flowing sleeveless dress with a V-neckline. Featuring pleated fabric, an asymmetric hem, and tied straps and invisible zip fastening in the back."
We adore the open back, and love how it's styled on the Zara website with minimal accessories and metallic pink heels.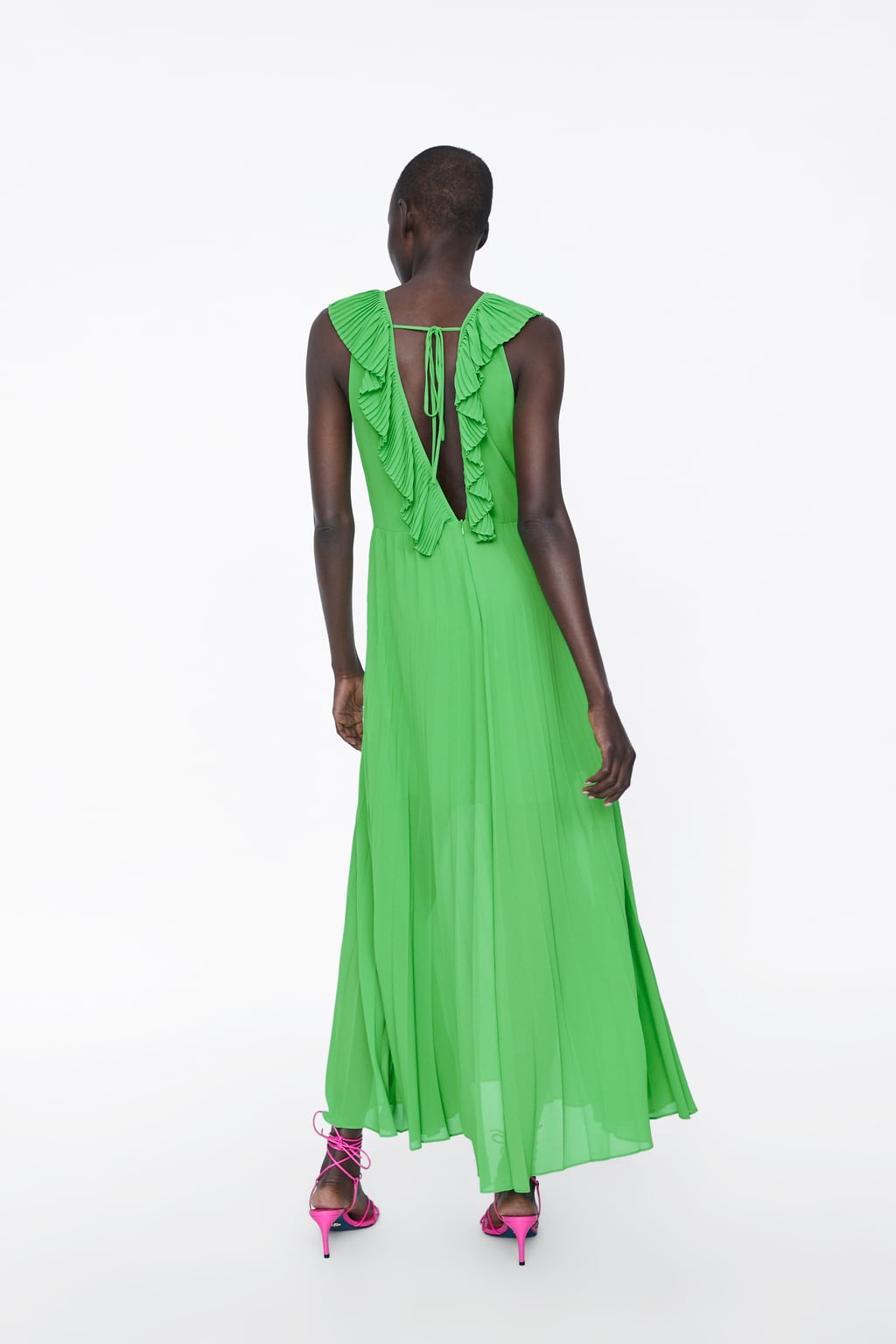 Plus, for €49.95 you really can't go wrong as it's something you'll wear time and time again. It also comes in pink, cream and red so you can choose whatever colour takes your fancy. You can check it out here.