1 year ago
Those comfy seam-free sets are back at Penneys
Keepin' it cute and comfy.
If there's one thing I've been wearing non-stop for the past... eh, year and a half, it's been loungewear.
By "loungewear" I mean pretty much anything from pyjamas to stuff that was probably designed with the intention of being worked-out in, though the only type of marathons I've been doing is that of the Netflix kind.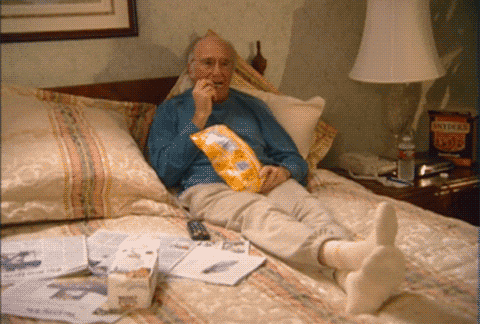 Now that society is opening back up again, and I have to actually leave my house more than I have been doing, I'm aware of the need to look some bit humanly presentable.
But it's a slow process. And there are some things I'm just not yet ready for.
Heels? I don't know her. Bras? I now hate-but-tolerate 'em even more than I hate-but-tolerate masks. I can't remember the last time I wore jeans, but I know the next time I put denim on my skin it's gonna have to be broken in like a new pair of Doc Martens.
Advertisement
While I'm transitioning back to "proper" clothes, I'll be happy to get my hands on anything that ticks the boxes of both cute and comfy.
If you're like me, you'll be pleased to know Penneys have brought back those seam-free co-ord sets.
At €4 a piece, the range consists of cycle shorts, vests and cropped tees, each available in white, black, blue and pink.
They're stylish, comfy, and better yet, made from recycled materials.
Next time I have to see somebody, I'll be wearing the black set, throwing on a chain and calling it a day.