6 years ago
The gin and tonic ice cream bar we're praying comes to Ireland soon
Know anyone that loves gin and ice cream?
When the weather is good then there's only two options. 1) Nice glass of something. 2) Ice cream.
Hell, even when it's raining sideways, those two are always the perfect way to pass the time.
Well, if you've got a sweet tooth and a love of gin then you'll be delighted to know that a pop-up gin and tonic ice cream bar will be making an appearance in London to coincide with World Gin Day.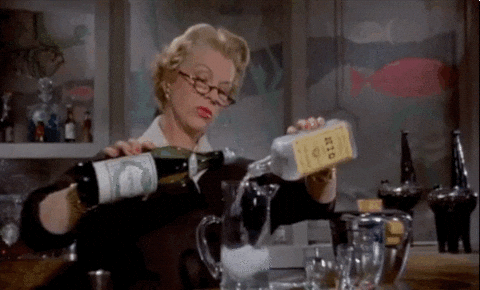 Advertisement
Yes, that's right. On June 10th, gin lovers will be able to get gin cocktails for £5 that - according to the organisers - have "refreshing twists (hello mango wedge and black pepper)  and a free G & T ice-cream free! Grab yourself a scoop of botanical infused ice creams and sorbet topped with crystallised rosemary, savoury wafers or gin soaked orange peels."
FYI, we have no idea what the hell half of that above description actually means but boy does it sound good!
If you're thinking of booking a little trip around this information, the pop-up bar will be open from Friday 9 June – Sunday 11 June in The Hoxton, Shoreditch.
But we're just praying that this trend catches on and makes its way to Irish shores.