We're not going to lie, we're pretty excited about these new trends.
Everytime spring rolls around you are guaranteed to find florals in the shops.
Floral handbags, floral dresses, floral knickers… we just can't get away from them.
Now, don't get us wrong, we love a bit of floral fever in our lives, but sometimes it's nice to go outside of the box and don new trends to wear every now and again.
If you're looking for a bit of inspo, or somewhere to shop for new season trends, the the Kilkenny shop is definitely the place to go.
You will of course find florals, along with upcoming trends such as bold stripes, oriental designs and leopard print:
Oriental
Bold stripes
Leopard print
And of course, as much as we feel like we're Miranda from Devil Wears Prada, you can't beat florals when the spring sun breaks through.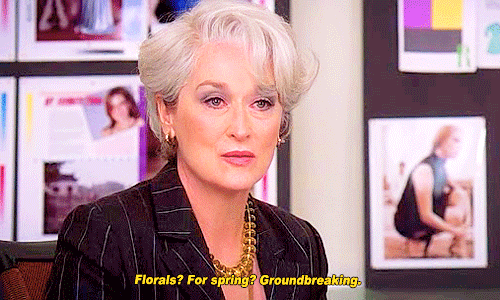 So, if you're going to wear them this spring, Kilkenny has some great choices in store:
All items are available in selected Kilkenny stores nationwide.