2 years ago
An awful lot of women are angry about Simon Coveney's abortion comments
Tánaiste Simon Coveney has been criticised for saying he is against legislative changes that would allow abortion up to 12 weeks.
Speaking to Shona Murray of the Irish Independent Minister Coveney said:
"Decisions that I make on this will be ones that allow me to sleep at night and not ones that I will judge on the basis of whether they're popular or not."
His comments angered many women and organisations. Members of the group Terminations For Medical Reasons say that the kind of experiences their members have to go through because of the 8th amendment keep them up at night. And they have expressed their disappointment that their repeated requests to meet with the Minister have been ignored.
A spokesperson said:
"It's incumbent on public representatives to act in the national good. They should not base decisions on their own limited experience and their own comfort. It would not be acceptable in any other issue, like defence, foreign affairs, agriculture etc. Why only when it's women's health on the line does everyone all of a sudden think their own moral/religious views should be paramount?"
Helen Guinane, who is a member of Parents For Choice, says she feels that Minister's Coveney's remarks were thoughtless and hurtful to the women of Ireland who have suffered at the hands of the State.
"Respectfully, I think Coveney doesn't know the meaning of a lost night's sleep when it comes to this issue. Has he ever lay awake worrying about how he can't afford another child or where he will get the money to buy pills online or travel? Has he cried at night instead of sleeping because of how his country turned his back on him at his time of need?"

"It's actually ridiculous that instead of listening to the recommendations and evidence as presented at the 8 committee and citizens assembly, that an elected legislator is moralising over the provision of healthcare that he presumably will never need to avail of himself."
Aoife from Dublin is one of the hundreds of thousands of women who has been adversely affected by the 8th amendment. Aoife had to travel to the UK for a termination, leaving her children behind in Dublin. Aoife was one of many women angered by Minister Coveney's remarks.
"Sleeping at night was not something I was afforded as I endured the wait to travel. I spent the nights crying and raging with anger that my own country would exile, isolate and stigmatise me in my time of need."
Like TFMR, Aoife says she would love the chance to talk to Minister Coveney about her experience.
"I would love to sit opposite Mr Coveney and outline in detail the utter loneliness, fear, despair, and anguish that caused my sleeplessness in those nights. I have never experienced anything like it and would never wish to again. I don't know how he or anyone else can say that they can sleep soundly in knowing that their beliefs cause such trauma and suffering to real, living, breathing women, most of whom are mothers already."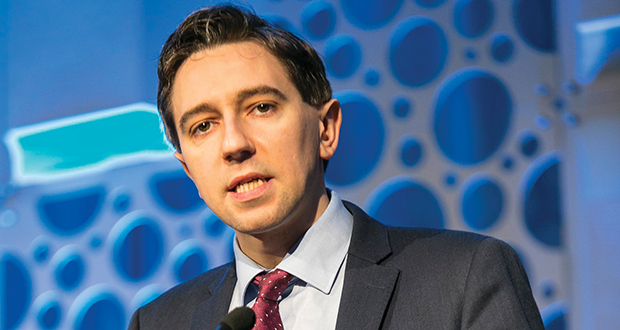 Minister Coveney's colleague Minister Simon Harris recently said he felt ashamed by how women are treated as  result of the 8th amendment and has changed his view on the need to repeal the 8th. Mr Harris directly cited the testimony of the group TFMR as one of the reasons for his change of heart.
The Director of TFMR is hopeful that Minister Coveney will also meet with them so he can hear firsthand from some of the women and men who have been  affected by the 8th amendment.