5 years ago
We're one step closer to an Enchanted 2 and we couldn't be happier
We're so looking forward to this.
It looks like Enchanted 2 is a step closer to becoming a reality. Yes, director Adam Shankman has revealed that the script for the sequel to the hugely popular Disney film is just weeks away from being finished.
The sequel, which will be called Disenchanted, will feature similar animation to the first film but fans are in for a treat as it is being reported that the second will feature even more music.
Hurrah!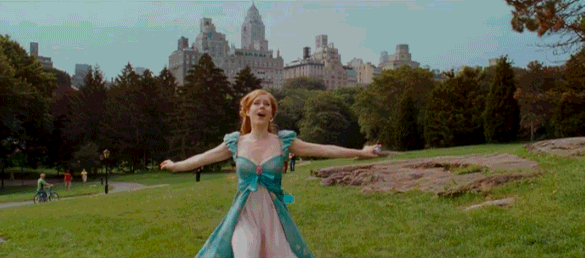 "We are handing in a script in a couple of weeks that I'm super happy with," Shankman told reporters at the Television Critics Association panel.

"Then we gotta get the music written."
Advertisement
The follow-up to the 2007 hit has been in the works for 10 years and the story is set to pick up naturally, 10 years later.
"The fundamental story has changed a little bit, but not from the base story of it.

"It's about Giselle 10 years later going, 'What is happily ever after?'"

While casting hasn't been confirmed just yet, Giselle herself, Amy Adams said she won't be letting go of the role without a fight.
"They've got a director and they are developing a script," she said on The Graham Norton Show.

"I'm hoping I am in it. I'm not going to let anyone else play Giselle!"
Yep, we're buzzing for this one.