9 months ago
Missing 'You' after binging season 3? Try these shows next
Serial killers, stalkers and creeps, oh my!
Last week, Netflix finally released the highly-anticipated third season of You.
The show has become a major hit for the streaming service as it follows serial killer Joe Goldberg and his stalking of the women he becomes obsessed with.
Season one had us on the edge of our seats as Joe and Beck's romance took dark turn after dark turn, eventually leading him to flee New York and start a new life in LA for season two. There, he met and became obsessed with Love Quinn, but we soon learned Joe wasn't the only one in the relationship with a sinister side.
We were all dying to see how the killer couple would fare as parents, but as production of the third season was halted due to the pandemic, we were almost two years waiting since season two began streaming in December 2019.
Season three was indeed worth the wait though, kicking off with a major bang from the very first episode. Well, not really a bang – an axe-grind, to be more accurate.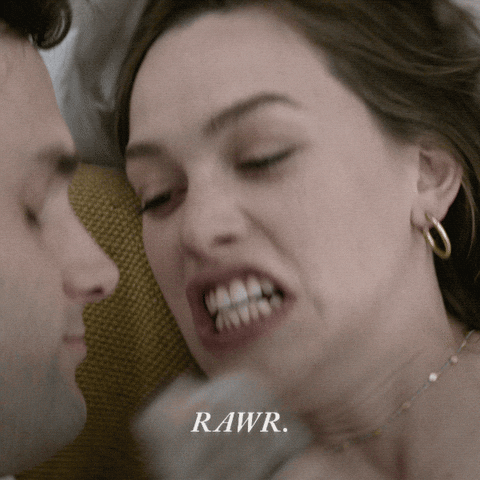 Now that season three is fully streaming and plenty of viewers are already finished binging, we decided to round up some other psychologically thrilling shows that might feed your appetite if you're having withdrawals. Be sure to watch after the kids have gone to bed though, as these do not make for family-friendly viewing.
Here are some shows well worth a binge if you love Netflix's You, all of which are also available to stream on the platform.
Advertisement
Bates Motel
How it's like You: Serial killer, complex family dynamics, psychologically thrilling
Number of seasons: 5
Before Freddie Highmore was the Good Doctor, he was the neighbourhood creep as Norman Bates. A modern-day prequel to the Hitchcock classic Psycho, Bates Motel explores how the motelier's childhood and teen years contributed to him becoming a killer. Like You, the series showcases themes of infatuation-turned-obsession, sadistic desires and next-level "mommy issues."
Vera Farmiga, who horror fans will know from the Conjuring franchise, shines as Norman's terrifying-but-hilarious mother Norma. The show also features a range of likeable, sympathetic characters – including a guest role played by Rihanna in the final season – and supporting storylines that help balance out the creepiness of the main plot.
Dexter
How it's like You: Serial killer who is weirdly likeable, thrilling cat-and-mouse chase, gore
Number of seasons: 8, but you could happily stop after 4
Advertisement
Though Dexter is dubbed by some as the show that finished with the worst ending of all time (alongside Lost and more recently, Game of Thrones), earlier seasons of the show are absolutely addictive. Seasons one through four are particularly brilliant TV, and the upcoming mini-series, Dexter: New Blood, has a promising trailer that suggests the reboot might just right the original show's finale's wrongs.
The show follows professional blood spatter analyst Dexter Morgan, who satisfies his sadistic desires by killing people he knows to have committed heinous crimes (and then dismembering them in a way that'd give Joe a run for his money). As he works for Miami PD, he has access to records, evidence rooms and all the inside knowledge on those who were guilty but not convicted.
Like Joe Goldberg, Dexter evades the suspicion of most people through his attempts at being charming, helpful, and an all-round "nice guy" – but the ones who see through his act make for the kind of cat-and-mouse chase that leaves you hitting that "next episode" button until you realise it's way past your bedtime.
The Fall
How it's like You: Charming serial killer who leads a double life, thrilling hunt
Number of seasons: 3
One filmed on home soil, the Fall gave us Jamie Dornan's dark side prior to his Christian Grey days. Those who didn't see the show when it originally aired on RTÉ in 2013 can now avoid the weekly wait the rest of us had and binge all three seasons on Netflix.
Like You, the show follows a serial killer who leads a double life. Paul Spector convincingly plays the role of loving husband and father, but he secretly attacks young, professional women around Belfast. Unlike You though, the show is equally split between showing us what Paul gets up to and the police hunt to find him and bring him to justice – led by Detective Superintendent Stella Gibson, who is played by Gillian Anderson.
Advertisement
Dirty John
How it's like You: Stalker, charmer who isn't all he seems
Number of seasons: 1 (on John Meehan, but a second season that tells the separate story of Betty Broderick)
This show is extra creepy as it's actually a true crime story. Dirty John is based on the real life of stalker and conman John Meehan, who terrorised multiple women, some of whom took out restraining orders against him.
The show focuses on when John met successful businesswoman Debra Newell, striking up a fast-moving relationship with her. Her younger daughters aren't convinced by his looks and charm, instead believing him to be using their mother. They set out to uncover his secrets and the entire family gets entangled in a web of lies, manipulation, abuse and ultimately life-or-death.
Ratched
How it's like You: Psychologically thrilling, gore, protagonist whose sinister interior is hidden by their exterior
Number of seasons: 1 (so far)
A prequel that tells the origin story of Nurse Ratched from One Flew Over the Cuckoo's Nest, Ratched is another psychological thriller of a series. Starring American Horror Story alum Sarah Paulson, it only has one season after premiering last year, but a second season has been ordered and is in the works.
Set in 1947, the show follows Mildred Ratched as she arrives in Northern California to begin working at a leading psychiatric hospital. There, new and disturbing experiments on the human mind have started to be practiced. Though Mildred seems to be a dedicated nurse, her stylish exterior hides a sinister interior that can't be contained much longer – and the asylum is the ultimate environment for her inner monster to grow.
Share article

Read more about:
TV,
you,