2 years ago
The TikTok 'ugly baby' trend is our favourite thing ever
Safe to say we've been well entertained by these unconventional cuties.
Now listen, we'd never say any baby is born ugly.
All babies are tiny angels that represent the miracle of life, and are adorable in their own lil' way.
Howeverrr, it's fair to say that sometimes they don't exactly meet our expectations of what we think they'll look like.
Parents tend to have rose-tinted goggles on in how they view or picture their kids, and sometimes the reality is something different.
And why wouldn't it be? Newborns go from being a group of cells growing and living inside you to being a living, breathing thing whose body can survive outside of yours. When you think about it, it's kind of an alien concept – and sometimes it's an alien image, too.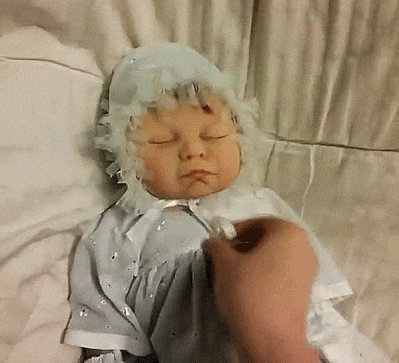 Some of them come out with cone-shaped heads, other distorted features or bruises from being shoved through such a tight space and out into the world.
Others have features that developed faster than others and therefore look freakishly big on the rest of their tiny newborn face, which they eventually grow into overtime.
Advertisement
At the end of the day, there's nothing wrong with acknowledging these things. Besides, all newborns come out wrinkly and crusty. They lived in fluid for 9 months, for god's sake!
With fluctuating hormones and the intense experience of birth, it's understandable that a newborn looking different to how you imagined can prompt immediate shock and concern from newly-delivered mothers – especially when the idea of birth and welcoming a cute baby is so romanticised.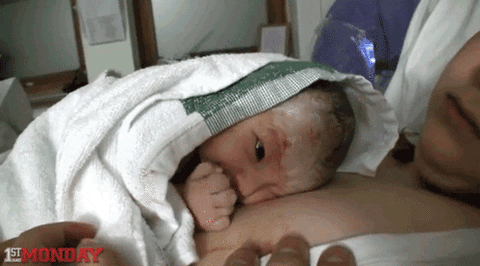 But a TikTok trend is helping to normalise the idea that not all babies are born conventionally "cute," and that parents acknowledging so doesn't mean they love them any less.
The trend sees mothers light-heartedly poke fun at how their newborn first looked, and though each baby is adorable in their own unique way, there's definitely some hilarious pictures to be slapped onto a future 21st birthday cake.
Here are some of our faves from the trend.
The 'Steve Buscemi'
Advertisement
The 'Oval Head'
The 'Bug Eyes'
The 'Undercooked'
Advertisement
The 'Villager'
The 'Made of Clay'
The 'Danny Devito'