Most people hate cleaning the oven.
It's probably the most hated chore of all – except for maybe cleaning the toilet.
However, now that Christmas is fast approaching a lot of us are starting to dread the task of scrubbing before we try and get a much too big turkey into the oven.
Now, Irish mum Nicole Murphy has shared her hack for getting the appliance spick and span within minutes.
Posting her method to her TikTok account, @nicolepaigelilly, Nicole revealed that all you need to get your oven clean is a sponge and a dishwasher tablet.
The hack calls for placing the dishwasher tablet in the oven and cutting a hole in the sponge so that the tablet dissolves while scrubbing.
Speaking in the video, the mother of two explained: "It's very effective and low-cost compared to specific oven cleaning kits or professional oven cleaning.
"It removes all thick buildup of dirt. It is essential to remove the oven door glass and wipe it clean after with a towel or paper towel and water to remove any chemical substance."
The best part is, once you use this method, your cleaning time will be cut down significantly each time.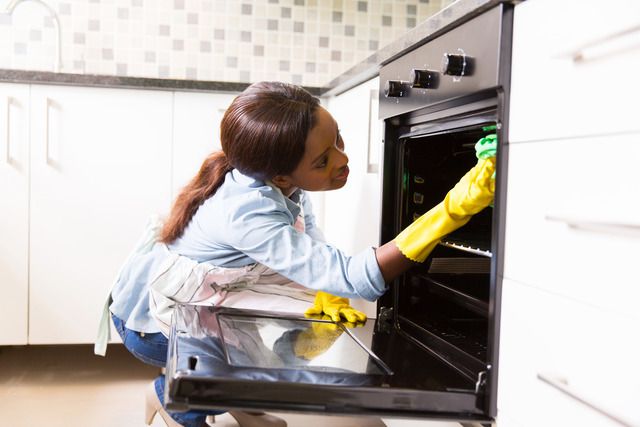 "It takes around 30 to 45 minutes the first time, and less than 30 minutes each additional time after," Nicole said.
As demonstrated in the clip, the cleaner places a dishwasher tablet in the middle of the oven before proceeding to take off the oven door.
She then makes a hole at the centre of the sponge and slots the tablet inside it before scrubbing the oven until sparkling clean.
READ MORE: