3 years ago
Could a tiny red light be the solution to your hay fever problems?
Surely it's too good to be true?
Everyone gets excited when May comes around. The start of the summer means better weather and longer days and once you smell the first trim of some freshly cut grass, the excitement starts to build.
That is of course if you're not a hay fever sufferer.
If you are, you will have probably spent most of the spring months stocking up on anti-histamines and enjoying your last few clear breaths of fresh air before your nose, eyes and throat all turn against you.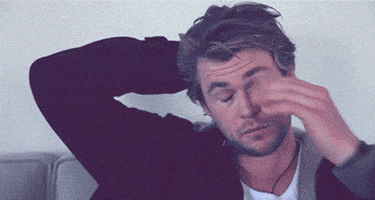 According to the Independent, people with hay fever will no longer have to sniffle and sneeze their way through summer.
Apparently, a non-medical alternative for combating hay fever is the use of a red light which is put up your nose and shines inside each nostril. 
The use of the lights helps to decrease the histamine production, increases blood circulation and reduces inflammation making it easier to breathe.
However, scientific evidence on the matter is not exactly 100% but there have been gadgets created and there have been positive reports of success in bringing down the disastrous side-effects of hay fever.
One of the gadgets which has been created to help fight against hay fever using a red light is called Sneezer Beam and the video below shows just how easy it is to use...
https://www.youtube.com/watch?v=Up98nc2F-b0
For those that don't have hay fever, it's hard to explain. It's like having a blocked nose, runny nose, sore throat and puffy/irritated eyes all at once while sneezing repeatedly.
It makes doing anything nearly physically impossible. Playing football turns into a chore rather than a hobby, cutting the grass is like the ultimate prison sentence and will guarantee that you spend the rest of the day a-chooing.
As for driving a car, have you ever tried taking a corner while your eyes keep closing and snot runs violently from your nostrils? The red light seems way too good to be true but if you suffer from hay fever, you will try anything at this stage.