3 years ago
Playtime: 5 glorious tents that your kids will adore (whatever the weather)
Looking out the window right now, the weather doesn't exactly scream 'summertime'.
So definitely, there is plenty of 'winging it' when it comes to keeping small ones busy and happy in Ireland (whatever the season).
That and, generally speaking, I attempt to occupy my two little darlings without a) splashing a load of cash; b) sticking a screen in front of them, or c) plying them with sugar.
So yeah, all of the above can be a bit of a challenge.
Which is why I adore tents. My kids - a daughter now aged four and a son of 21 months - love their version which came from Ikea last Christmas courtesy of a grandparent.
I bring it outside into the garden when it's sunny, but mainly it lives in the sitting room and is much loved. The children hold picnics within it, and bounce in and out of it, and play hide-and-seek inside it.
As an added bonus, if guests or visitors are arriving I can throw a load of toys in there out of sight in mere moments.
Advertisement
Sure the tent is a little battered and bruised by now, but it's still standing tall and certainly there is plenty of play left in it.
In that vein, here is a round-up of five lovely tents that will sure to be a hit...
1) Flying Tiger, €15 
2) Ikea, €15
3) Argos, €224) Smthys Toys, €40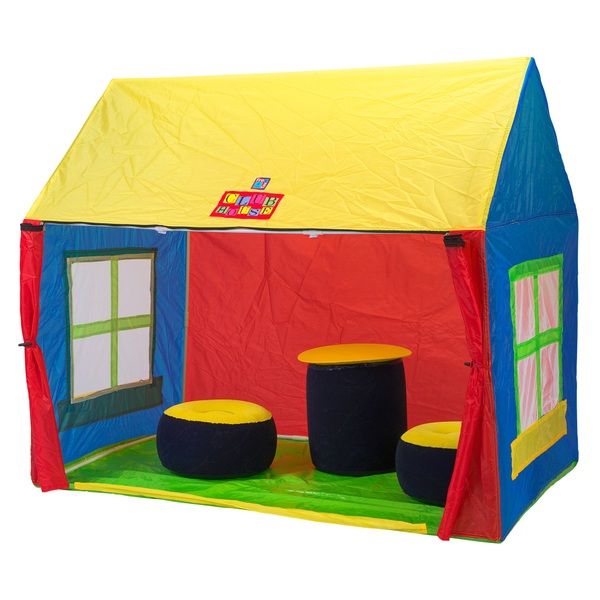 5) Littlewoods Ireland, €28