4 years ago
There's a VERY cool gin festival happening across Ireland and we'll see you there
Give. It. Now.
Granted, we're not entirely sure that's what gin stands for but given the explosion in popularity for the drink in recent times, it's clear that Irish people are absolutely obsessed with their gin.
Yeah, the summer months are surely going to quell that!
Well, if your g-in love with the drink then you'll find this new festival very g-interesting - we'll stop with the puns now.
The Irish Gin & Tonic Fest is a 32 county celebration of Irish gins and it's taking place from June 23rd - 30th in venues all over Ireland.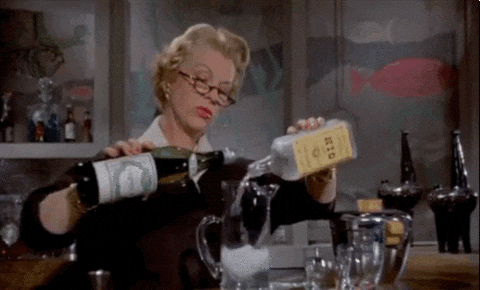 What does this involve? Well, lots of Irish gin brands will be hosting special events throughout the country and you can enjoy a few tipples of Ireland's best gins.
Advertisement
To give you a taste of what's in store, Urban Brewing in Dublin's IFSC will be showcasing most of the Irish gins that will be available for tasting throughout the country during the festival.
That event takes place on June 23rd and for €15, guests will receive a full serve of the Irish gins & tonics. You'll be able to sample over a dozen premium Irish gins that hail from every province in Ireland.
The first tasting slot is at 1.30 – 3.30 and the second one commences at 4.30 – 6.30.  All details can be found here and you can find a list of all the gins that will be available below.
Feckin Gin, anyone?
Black's Gin
Blackwater No. 5 Gin
Blackwater Wexford Strawberry Gin
Bonac 24
Cask Aged Concullin Irish Gin
Concullin Irish Gin
Dingle Gin
Drumshanbo Gunpowder Irish Gin
Dublin City Gin
Echlinville Irish Pot Still Gin
Feckin Irish Gin
Garnish Island Gin
Glendalough Wild Botanical Gin
Ha'penny Gin
Jackford Irish Potato Gin
James Joyce Irish Gin
Kilkenny Crystal Gin
Kinsale Gin
Listoke 1777 Irish Gin
Micil Irish Gin
Old Carrick Mill
Ornabrak Single Malt Gin
Shortcross Gin
Silver Spear Gin
Muff Gin
As always, please remember to drink responsibly.