Kathryn Thomas has opened up about her daughter's surgery.
The RTÉ star's daughter Grace had to undergo a procedure after a nasty fall which resulted in her breaking three of her front teeth.
Kathryn gave her followers an update on her little one's condition after having an operation under general anaesthetic.
Sharing a picture of the two of them cuddled up post-op the Operation Transformation presenter said that things were "all finished and all fine".
"Feeling grateful it was nothing too serious and also to have hospitals and doctors of the standard we do," she continued, "My heart is broken lying here thinking of the people of Gaza."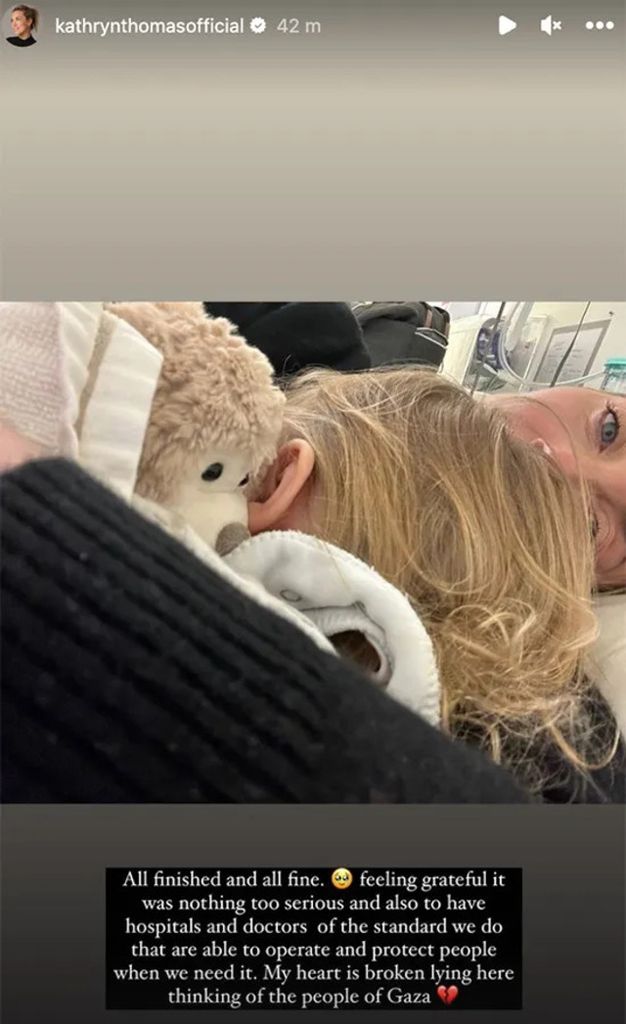 She added that after everything, Grace was "back in action," and was tucking into some jelly and ice cream.
Kathryn had an anxious time as she waited for Grace to come out of surgery and she kept her followers in the loop throughout the whole process.
Sharing a selfie at the time, the 44-year-old wrote, "The face of a mum who hasn't slept a wink, waiting for her baby to come out of theatre having had a general anaesthetic."
Explaining what had happened, the RTÉ star continued: "She had a fall back in April and broke her 3 little front teeth, 1 very badly up into the gum, which we're now getting fixed."
She added: "She was in great form going in…me not so much."
The presenter has two daughters with her husband Padraig McLoughlin. The couple welcomed their firstborn Ellie in 2018, and their second daughter Grace in 2021.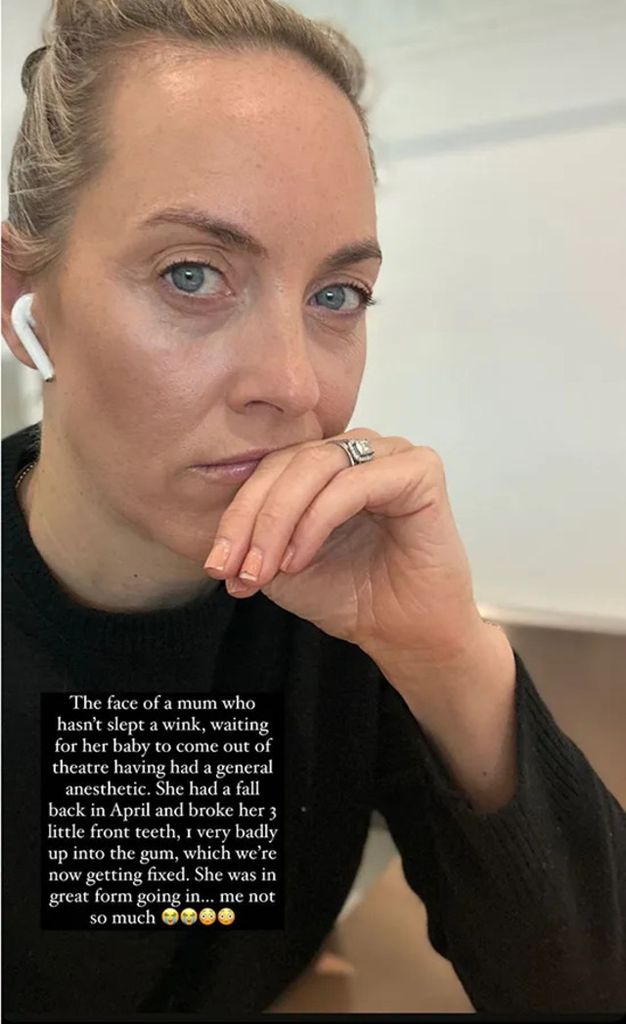 Kathryn, now hosting My Body Fix on RTE, recently revealed how being a part of the show reminded her not to let fear get in the way of getting your health checked.
She told the Irish Examiner last month: "Padraig turned 55 this week and on the day before his birthday, I'd booked him in to get a full blood check.
"It's my annual birthday present to him. I countered it by bringing him out for dinner and a bottle of wine on Friday."
READ MORE: