Louise Thompson has opened up about her mental health.
The Made In Chelsea star has been open about the traumatic birth of her son Leo and the impact it has continued to have on her two years on.
The 33-year-old and her fiancé, Ryan Libbey, welcomed their first child together on November 15, 2021.
While in labour the reality star suffered a "major haemorrhage" and nearly died welcoming her little boy into the world.
Posting on Tuesday night, the day before her son's birth, Louise gave her fans an update on her mental health after the traumatic event.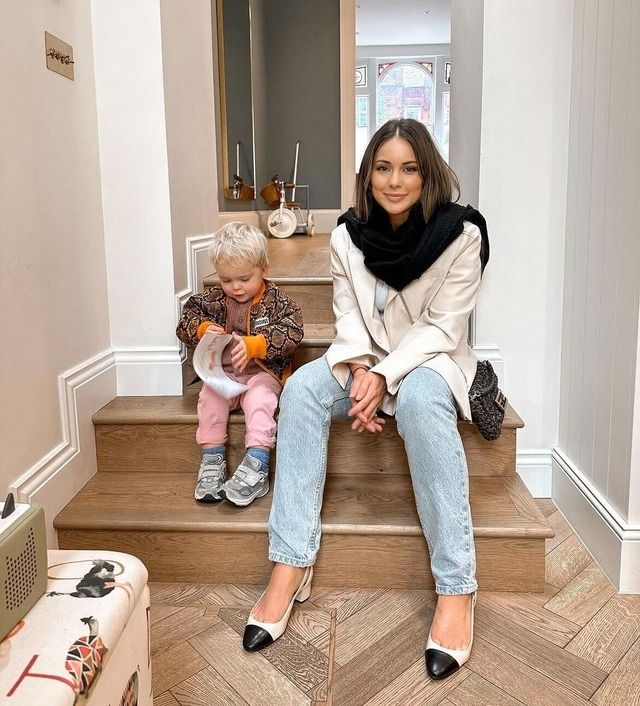 "Tomorrow is Leo's birthday. 2 years since everything. WOW," she began, "I still wanted to decorate the house to add a bit of colour, spice and other things nice for his birthday and to lift our spirits during these darker months.
"I'm quite impressed that we managed to deck out the entire ground floor for under £40 tbh. The million-dollar question. How am I feeling?
"Happy. As you can see I'm looking really very happy here. It's taken two awfully long years to get to this place, but I feel good," she wrote.
"Don't be fooled, life isn't always THIS good (I'm not always singing and dancing) but at least I CAN do those things now. I'm night and day better than I was last year (I saw a guy friend a few months ago who I hadn't seen since Leo's bday party last year and he said I was doing MUCH much better which actually took me by surprise because I thought I really had my shit together at that party… clearly guests could see straight through the pain, or maybe he was simply referring to the change in my extremely puffy face).
"And it goes without saying I'm in a very VERY different place to where I was two years ago. Literally and metaphorically. I'm a different person. I actually feel like I AM a different person.
"I think my brain is capable of having different personalities. Not like Jekyll and Hyde because I'm not scary, in fact, quite the opposite."
Louise added: "People with bad mental health get a bad rep for being unhinged and scary but I believe quite the contrary to be true. The sick are typically the ones who are scared. They are so so soooo scared. That's the problem."
"I would go as far as to distinguish my personalities into two separate realms: extremely scared or not scared at all, ergo, completely normal."
Louise concluded by thanking the doctors and nurses who saved her life the day she had Leo and calling attention to her fellow mothers around the world who don't have access to the same standard of care.
READ MORE: