4 years ago
A list of the 8 best picture books to read to your kids as soon as possible
Can you remember all of these picture books?
A bunny teddy bear was left at Shannon Airport last week and it got me thinking of one of my favourite picture books to read when I was a kid.
The book was called Letters From Felix and it was about a teddy rabbit, Felix, who gets lost at an airport and ends up travelling around the world while writing letters home to his owner, Sophie.
I adored this book as a kid. I don't know if it was the story, or learning about different places in the world, or the fact that the letters were in actual envelopes stuck into the book and you could take them out and read them yourself.
Maybe it was all of those things together. Whatever it was, I adored it, and read it over and over until the pages were frayed and the letters were ripping.
Thinking about that made me realise just how important reading was in my life and how much that was started by my parents reading me such wonderful books as a child.
The stories and illustrations in children's books are amazing for capturing a child's imagination. So we've put together a list of the very best of the best when it comes to the illustrated books to read your kids.
1) Owl Babies by Martin Waddell. Illustrated by Patrick Benson.
Advertisement
Owl Babies is, in my opinion, the greatest illustrated children's book of all time. The story is about three baby owls, Sarah, Percy and Bill, waiting for their mum to get back from a hunting trip.
I'm not exactly sure what about this story is so immensely captivating. Perhaps it's the sibling companionship, or the satisfaction that mummy will, in the end, always come back.
Maybe it is just the pictures. And the pictures are stunning. They're dark and mysterious and wonderful. I loved this book as a child and I still love it now.
2) The Very Hungry Caterpillar by Eric Carle


This is widely considered to be one of the best illustrated children's books in the world – and it is! It's spectacular.
It is filled with so many different colours, obviously appealing to the curious eyes of babies, and it has a wonderful story of transformation. It has achieved worldwide fame and is loved by children everywhere.
3) The Elephant And The Bad Baby by Elfrida Vipont. Illustrated by Raymond Briggs
Advertisement
This book I forgot about until the name popped up somewhere and it all came flooding back. Good manners are the main moral lesson here and very possibly it did instil in me a habit of always saying please but what I really remember from this book are the pictures.
The pictures are etched in my memory. I absolutely adored looking at them while my parents read the book.
The writing in this book is repetitive and very rhythmic so your kids will be reciting along in no time.
4) Elmer by David McKee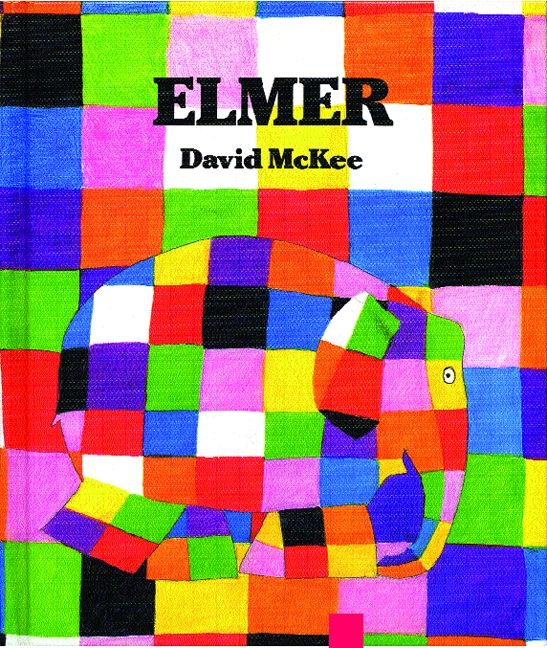 This was a really fun book about an elephant who looks different from all the other elephants. It's very colourful and instils that really important message of being yourself and being happy with who you are, even if you're different to everyone else.
It's also the first in a series of books about Elmer so there's plenty more fun to be had from this lovable character.
Advertisement
5) The Very Busy Spider by Eric Carle


This is a beautiful children's book about a spider working through the day, spinning its web.
I distinctly remember the web in the book being slightly elevated on the page so your kids can have fun running their hands over that. The illustrations are simple but so pretty – I think my parents enjoyed the book just as much as I did.
 6) Where the Wild Things Are by Maurice Sendak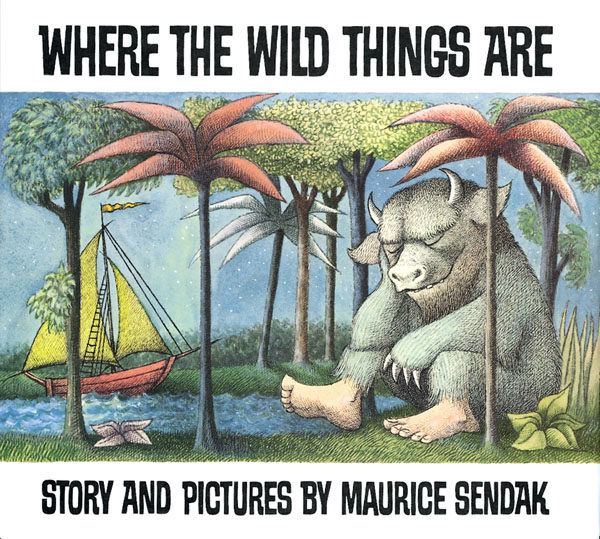 This was not one of my childhood books. Somehow this skipped over my household but it's an international favourite so here it is!
I did read this as an adult to see what all the fuss was about and it's wonderful. Both the story and pictures are utterly magical. It's very easy to see why this is such a loved book.
 7) The Tiger Who Came to Tea by Judith Kerr


It's great. It's just so much fun. I mean, a tiger comes to tea. He just sits down at the dinner table and eats tea with the family and then eats everything else in the house. What's not to love? 10/10.
 8) We're Going On A Bear Hunt by Micheal Rosen. Illustrated by Helen Oxenbury.
There was a time in my life when I made my dad read this to me every single day. I could still recite it to you. It's the first real book of suspense I encountered, I think. It's fun but can be a tinsy tiny bit scary too. In a good way.
It is written like a poem or a song so you sing your way through it and there are a lot of opportunities for fun sound effects.
So there you have it. A few of the best illustrated books to tickle your child's imagination. Your kid will love them and our guess is you will too.